Oregon Friendly Driver Course
Learn how to share the road with people walking and biking
Let us create a program for your group. Whether it's a work team, neighborhood association, classroom, or bunch of friends, we can make a VIRTUAL class that works for you! Please contact US.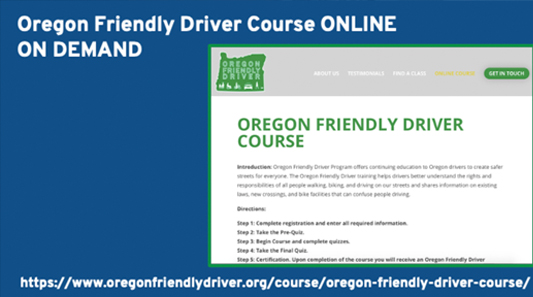 Take the Friendly Driver Course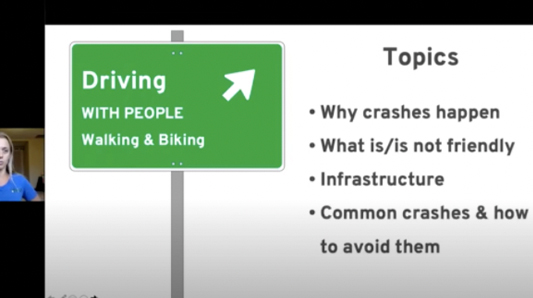 What We Cover
Rules of the Road, Roadway Features, Causes of Common Crashes, and the Disparities in the built environment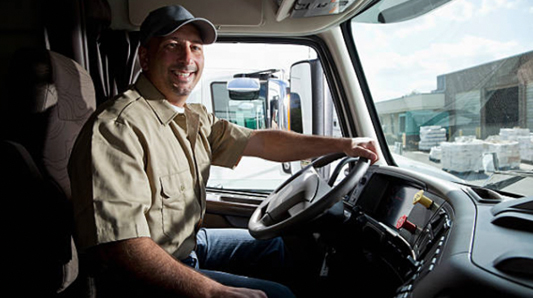 Testimonials
Here's what our participants have learned!