The Oregon Friendly Driver program is a FREE 60-90 minute interactive class to educate all drivers on the best and safest ways to use the road with people walking or riding bikes. These classes are taught and are organized by Commute Options, The Street Trust and the Lane Council of Governments. This class is based on the Bicycle Friendly Driver program was inspired by FC Bikes and Bike Fort Collins. The Oregon Friendly Driver class addresses:
The safest ways to utilize your roadway network
What's legal and what's not legal for people driving, people riding bicycles and people walking
Common crashes and how to avoid them
Why people riding bikes leave the bike lane and how people driving can respond
How to use road way features such as sharrows, bike lanes, and rapid flashing beacons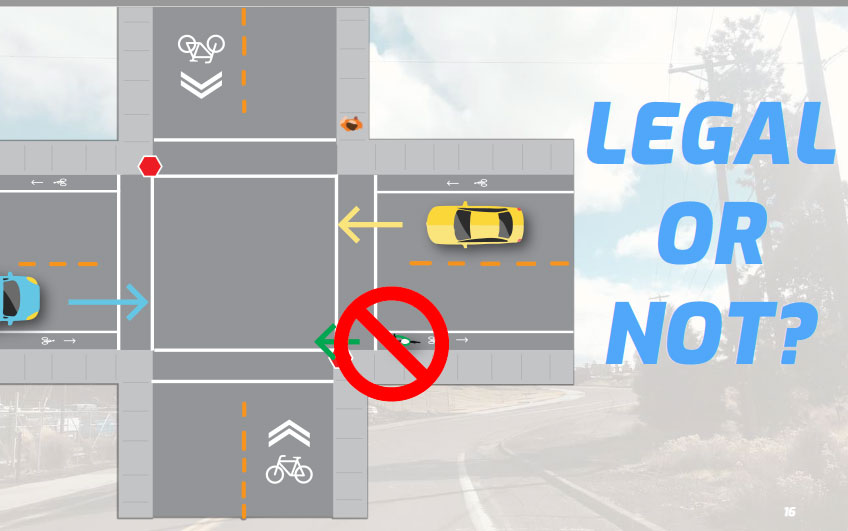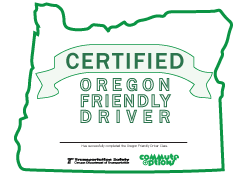 Upon successful completion of the class, participants will receive an Oregon Friendly Driver certificate and window cling.
The Oregon Department of Transportation, Transportation Safety Division determined that Deschutes County, Lane County, and the Portland metro area had higher than average Oregon rates of serious injury crashes between cars and people riding bikes and walking. This program has been funded by ODOT since 2017 to help create safer roads for everyone. 
We come to your workplace and provide your employees with the skills and knowledge to make the roads safer and more enjoyable for all road users. If you are an individual who wants to attend a class, that's great too! We host community-based classes, just let us know that you are interested.  
Oregon Friendly Driver is geared towards professional drivers, such as truck drivers, delivery drivers, bus drivers, and other professionals that spend time on the roads. Unlike a bicycle safety or pedestrian safety class, this class is designed specifically for drivers to learn how to be a friendly driver.